215-836-4179
Flourtown, PA

Join Our Team
News & Events
Directory
Contact
Explore a community open to people of all faiths and needs
Saint Joseph Villa is a highly regarded, inclusive Catholic community located in Flourtown, Pennsylvania. We provide a range of care for those who live at the Villa: the Sisters of Saint Joseph, the general public, the clergy and the members of other religious communities.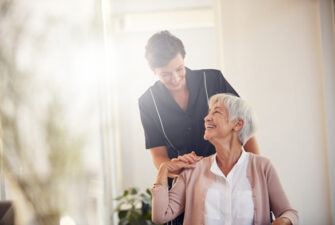 Person-centered care
We take a person-centered approach to every program at our community, from short-term rehab and skilled nursing care,  to respite care, and hospice/comfort care. We treat residents with respect, finding the best path to help them live lives of purpose and meaning. Resident needs are at the center of everything we do at the Villa.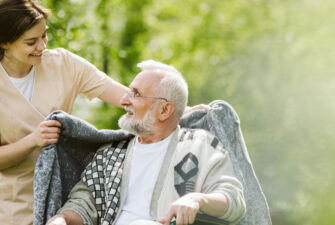 Short-term rehab
Whether you're recovering from an illness, accident, or surgery, our state-of-the-art, short-stay Hope Community can help you get back on your feet and back to your life. Expert physical, occupational, and speech language therapists; spacious, modern accommodations; delicious cuisine; and a renovated therapy gym are just a few of the reasons to choose Hope Community for all your short-term rehab needs. Learn more about short-term rehab here.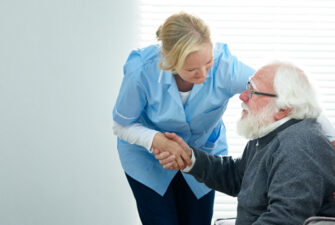 Skilled care
In our skilled nursing care program, highly qualified nursing staff work together to provide round-the-clock, compassionate care in a safe, clean, and homelike environment. The second and third floors of the Villa are licensed by the Commonwealth of Pennsylvania to provide skilled care that maximizes residents' independence while providing extra help with daily living activities, as needed. The level and amount of care are customized to meet individual needs. Learn more about skilled nursing care.
Hospice care
Our experienced, compassionate care team provides resident-directed support and comfort to individuals and loved ones dealing with life-limiting illnesses. The goal is to provide comfort and pain relief through symptom management so that residents and families can spend more quality time together, living each day as fully as possible. Learn more about hospice care.
Respite care
Through the respite care program at Saint Joseph Villa, older adults and their families can enjoy a much-needed, stress-free break from daily responsibilities. Common reasons for choosing respite care include vacation, the illness of another family member, or a desire to experience life at the community before making a commitment. Learn more about respite care.
To make a difference in the lives of our residents while enjoying competitive pay and generous benefits, please click on the link below for available positions.
See Job Openings
We welcome individuals in need of short-term rehabilitation, long-term skilled nursing care, hospice care, and respite care. Please click on the link below to get started.
Why Donate
The Maxims of the Sisters of Saint Joseph are short sayings of wisdom given to our first Sisters but meant for all persons who aspire to make a difference in the world.
Hold your desires lightly; entrust everything to God.
— SSJ Maxim 17