215-836-4179
Flourtown, PA

Join Our Team
News & Events
Directory
Contact
The Story of Saint Joseph Villa
After their founding in 1650 and refounding after the French revolution, the Sisters of Saint Joseph came to the United States in 1836, settling in St. Louis, Missouri. The Sisters branched out to Philadelphia, Pennsylvania, in 1847. During their founding years in Philadelphia, the sick or dependent elderly members of the Congregation lived at the Motherhouse in Mount Saint Joseph Convent.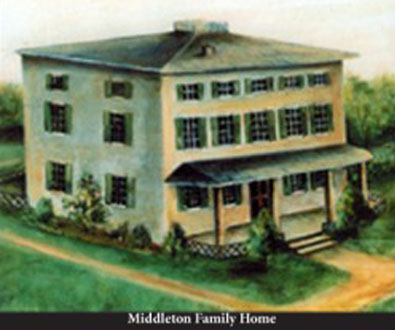 By the turn of the century, the Motherhouse infirmary could no longer provide medical care to the increasing number of Sisters in need. In 1908, the Congregation established Saint Joseph Villa in Cheltenham, Pennsylvania. Here, the Villa served the Congregation until the early 1960s, when the need for expansion exceeded the zoning regulations for Cheltenham Township.
Ever responsive to emerging needs and the signs of the times, the Congregation sought a new location with increased capacity for service. The Sisters broke ground on a new Saint Joseph Villa in Flourtown, Pennsylvania, on May 1, 1965, and the first Sister residents moved into the Villa on June 21, 1968.
Health care needs have developed rapidly since the opening of the Villa in 1968. In 1981, in a conscious effort to exercise just stewardship and to provide opportunities for mutual enrichment, Saint Joseph Villa opened to members of other religious Congregations and to laywomen and men in need of nursing care. The second and third floors of the Villa are licensed by the Commonwealth of Pennsylvania to provide skilled and intermediate care for Sisters of Saint Joseph, laypeople, clergy, and members of other religious communities. Medicare, Medicaid, and most insurance policies are accepted.
Saint Joseph Villa has been responding to the signs of the times and the mission of the Sisters of Saint Joseph since 1908 and remains committed to continuing this ministry and to meeting the needs of our neighbors and the challenges of health care in the future.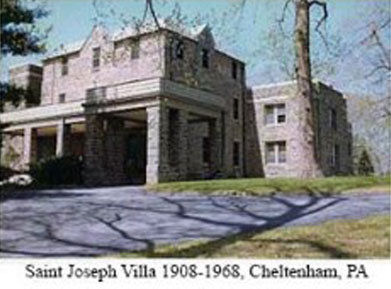 To make a difference in the lives of our residents while enjoying competitive pay and generous benefits, please click on the link below for available positions.
See Job Openings
We welcome individuals in need of short-term rehabilitation, long-term skilled nursing care, hospice care, and respite care. Please click on the link below to get started.
Why Donate
"We're nearly 22 years into our relationship with the Villa, during which we've had loved ones residing here for nearly 16 of those years. The Divine Providence that guided us here in 1999 continues in the form of the Sisters and Staff at the Villa who allow themselves to be God's Instruments in caring for our loved ones and our entire family."
—John Logan, Hope Community Family Member


The Maxims of the Sisters of Saint Joseph are short sayings of wisdom given to our first Sisters but meant for all persons who aspire to make a difference in the world.
Take joy in the accomplishments of others when they advance God's dream.
— SSJ Maxim 25